Watch the recording!
Members Only first FREE Virtual Program of the year with
Dr. Paul Jenkins, an expert in
Positive Psychology
Date: January 31, 2019
Pathological Positivity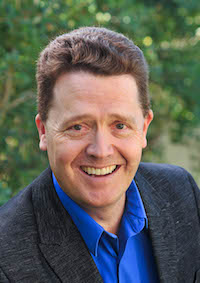 THE POSITIVITY POWER-UP FOR SPEAKERS AND PRESENTERS
You've heard it hundreds of times, in fact, you've probably even said it from the stage, "Just think positive!" Dr. Paul Jenkins illuminates the how and why behind positive thinking, so you get an iron grip on the principles that allow your audience to take more intentional control over their own mind and immediately improve every aspect of life through your positive message.
The strategic side effect is that you also get out of your own way and launch to that next level of speaker prosperity.
This Presentation Includes:
The obvious but unnoticed process of metacognition
How our mind evaluates "What It Is"
How our mind creates "What It Is To Be"
The psychological foundation to happiness, as a choice
A model for positivity that can be applied by professional speakers
Join us on January 31st and learn how to:
Increase Productivity
Improve Morale
Increase Satisfaction
Decrease Burnout
Increase Engagement
Foster Appreciation
Please watch Dr. Jenkins' video message just for NSA NE here!
www.drpauljenkins.com